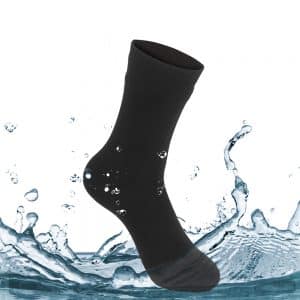 Waterproof Socks Warm Outside Activities Camping Hunting Fishing Breathable Wear-resisting Good Elasticity Soft Man Women also for Muslim Wudu ( Ablution) sock)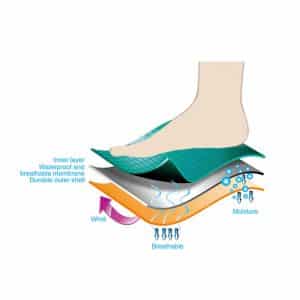 SMALL
EURO 36-38
USA 4-6
UK 3-5
MEDIUM
EURO 39-42
USA 6.5-9
UK 6-8
LARGE
EURO 43-46
USA 9.5-12
UK 9-11
X LARGE
EURO 47-49
USA 12.5-14.5
UK 12-14
Rules for wudu socks:
They should cover both the ankles entirely.
They should be durable enough that a person can walk with the sock for three miles without them tearing.
Both socks should be independently free from holes to the extent of three small toes.
The socks should remain on the leg without being tied or fastened.
They should be such that water does not seep through them.[1]