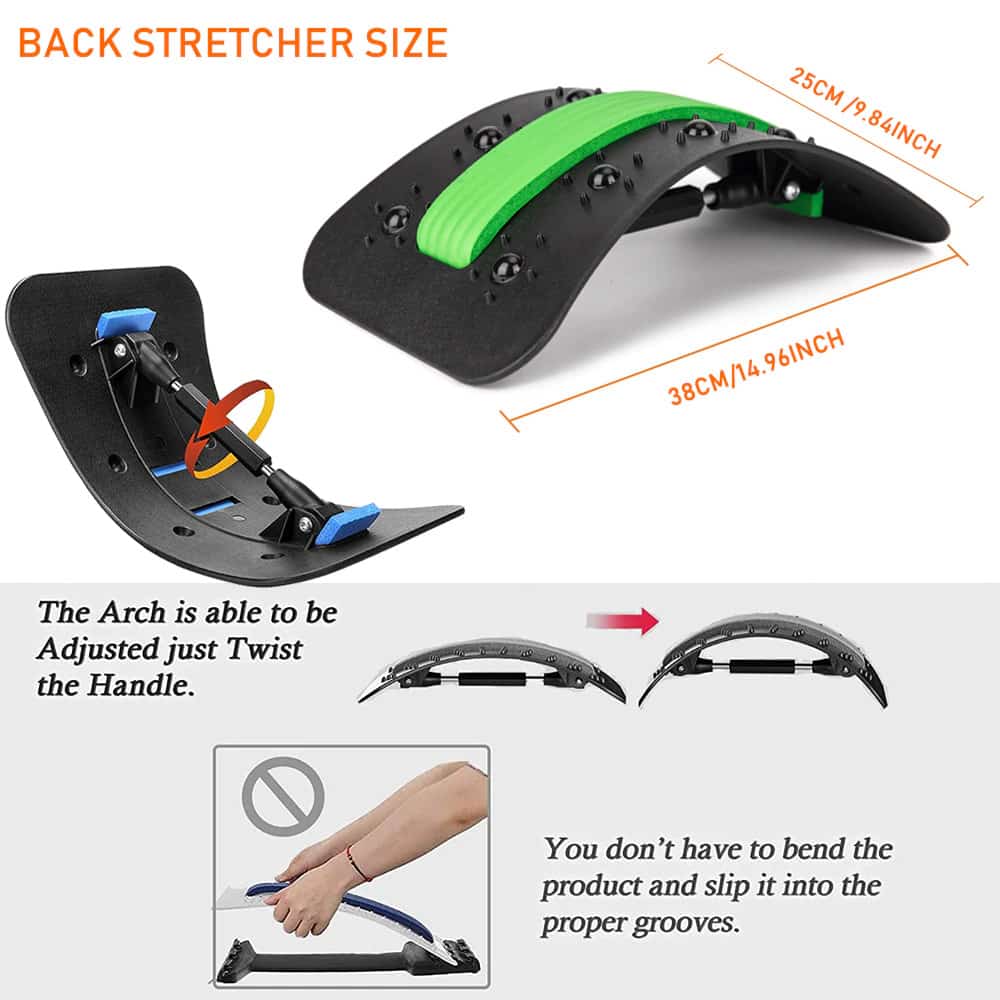 Featrues:
1.Three different levels can be adjusted, provides you better treatment.
2.Ease back pain, improve posture, increase range of motion and flexibility.
3.Simple and user friendly, adjustable and portable, you can use anywhere you want.
4.This machine was small, lightwieght, equiped with multi-level back stetching devise, which can help you to relax and instantly relieve back pain due to tight muscles, excessive flexion, and poor spinal alignment.
5.You can just lie down and relax for five minutes twice a day.
6.The back massager is designed to stretching your back, easily, safely, affortable and enjoyable.
7.Preventive care device for your spine, easy to use at home treatment for spine problems.
Specifications:
Product name: Upgraded spine stretcher
Product material: PP+NPR .
Adjustment method: Rotary adjustment
Product size: 37*21. 5cm (length * width)
Scope of application: Work, home
Product color: As the picture shows
Package Includes:
1 * Arched board
1 * Waist Support Belt